Social Media Marketing Services
Every business owner requires 100% support of a reliable social media marketing company , which is capable of generating sales, exposure and the opportunity to offer desired success rate. BullsWeb provides the best social media marketing company in 90+ countries to ensure increased traffic for your business.
Our Feat in Online Marketing
Our strength of 50+ experts use their relevant industry experience to make your brand more popular on different social media platforms such as Facebook, YouTube, Google+, Twitter, etc. They have successfully met the needs of 1100+ clients and accomplished 1600+ projects. Our services are designed in a way that you can clearly view that people are talking about you and offer you a better area, where you can get involved the best to increase brand awareness.
To know more about BullsWeb, ask our expert for consultation.
OUR SOCIAL MEDIA MARKETING SERVICES COMPRISE
How we render the best
social media marketing services!
We create a social media campaign to highlight your business goals at the same time ensuring that those goals are realistic, measurable, specific and time-lined.
Before implementing a social media campaign, we do not forget to conduct research on the adopted tactics of your competitors.
Our social media professionals use different social hubs such as YouTube, Facebook, Google+ & Twitter to promote your online business and let your brand gain more popularity.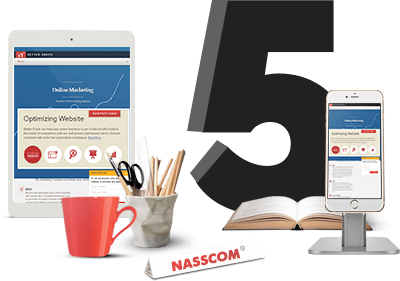 INCREASE BRAND AWARENESS
It is true that a majority of people are using social media sites like YouTube, Twitter or Facebook. We use these networks to establish your brand as well as increase its awareness among potential customers.
BETTER CUSTOMER SERVICE
Our social media marketing services will definitely strengthen the customer satisfaction as these networks enable your company to respond to the questions & concerns of customers directly.
SPY ON COMPETITORS
Our social media marketers follow your competitors on Facebook & Twitter. This makes it possible to know their best deals and in turn help you come up with a better deal as compared to your competitors.
INTERACTIVE DISPLAY OF PRODUCTS
Most of the people appear at social media websites to get personal. We present the products and put related questions in a way that the customers find it a fun way to discuss the products and your business too.
See What Our Clients Say About Us?
We have worked with BullsWeb for the last year. In that time they have rebuilt our website and managed our digital and social media marketing. We've seen an uplift of over 1000% in social traffic, 16,514 leads generated via data capture on digital channels, and a radical improvement in our digital marketing approach across the whole customer path. Overall, they've presided over an increase in sales of 9% for our £6million+ business, year on year. They are now our trusted marketing partners and we consider them part of our team in every sense.
Thanks for your work on the social media platforms over the last 4 weeks for the IVO UK competition. We have received around 1300 referral visits from Twitter since the 21st April – we usually get around 800. Facebook gave us 660 referrals in the same time period – we usually only get around 300-400. I'd certainly use you guys again!
We have really enjoyed working with BullsWeb – you just "get on with it" … fantastic! I will continue to sing the praises of BullsWeb. I am sure we will be working together again soon.
Want to get more customers from Social media platforms?
Request a free consultation or contact us through below form.
We can help you in getting more customers from social media platforms. No credit card or upfront money required. Request for a free consultation.
Let's Work Together
Contact us for any kind of help.