Bullsweb Pro Listings
Make the most of the web with the most effective business directory listing service. Bullsweb Pro Listings put your business in front of new customers searching online for your business everyday.
Bullsweb Pro Listings were designed out of a demand for a quality local directory listing service that is both affordable AND produces results. Easily list your business on the top local directories the way it should be listed, with no fuss and no headache.
Bullsweb Pro Listing Service Includes
Professionally Written Content
Optimized Photo To Reflect Your Business
Links To Your Website And Other Important Business Profiles
Full Access And Complete Ownership Of All Profiles
One Time Payment With No Recurring Fees.
Search Optimized Business Profiles That Rank!
See Why 500 Plus Business Owners Trust Bullswebdesign?
Having tried countless top local SEO providers for directory listings, I found that Bullsweb pro listings provides the best results.
After using their services for our restaurant website, we have seen huge increase in inbound traffic.
BullsWeb Pro listing is THE source when it comes to local SEO and online business listings.
We've helped hundreds of local businesses across the nation obtain top rankings for local search
Be where your customers are. Bullsweb Pro Listings boost online visibility where your customers are searching. Join the hundreds of happy customers that have achieved top rankings with Bullsweb superior online listing services.
What Makes Bullsweb Pro Listing Different?
Accurate Reporting and Live Listings
DirectoryBug provides a complete report of all business profiles created, as well as a report of previously existing listings found on over 100 sites with the DirectoryBug Scanner™.
Better Listings
DirectoryBug creates high quality business profiles resulting in increased visibility and local search rankings that help customers find your business. We only list your business on sites that have proven to add value to your local search results.
Unique Content
Our team of professional writers will craft a unique description to accurately and professionally represent your business.
You Only Pay For What You Need
DirectoryBug Pro Listings only lists your business on sites it is not already listed on, with a minimum of 60 guaranteed live listings in your report.
The Bullsweb Pro Listing Process
Scan
After an order is received, all details are carefully reviewed to ensure accuracy and consistency. The information is then put into the Bullsweb Scanner™ to find where your business is already listed. From there, we create a detailed list of the most important properties your business is not currently listed on for your order.
Preparation
Your order is then placed into our order system where we quality check all the information for your order. A professional writer creates a keyword optimized description for your business, and we gather a company photo, to have everything needed to start creating great listings on the top directories.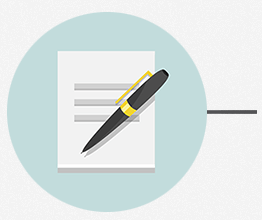 List
Once set-up is complete, our team completes another quality check, and begins manually creating high quality business listings on the top local search directories.
Report
With every Bullsweb Pro Listings order you will receive a customized report with a minimum of 60 live business profiles. All reports also include all existing listings found using the Bullsweb Scanner™. Log in details are included for each profile, giving you complete ownership of the online profiles we create. All listings and reports are carefully reviewed before an order is complete.
Get a minimum of 60 live listings for only $399 (50% off regular price
$799

)
Get in touch, or request a free quote from us
Let's Work Together
Contact us for any kind of help.